POSITIVE AGING TREATMENT - Get Your Life Back!
Bioidentical Hormone Pellet Therapy, Medical Aesthetics, and Weight-Loss
As women move past their childbearing years, the transition from perimenopause to menopause can last up to ten years. This can mean ten years of symptoms—caused by hormone imbalance—that range from annoying to debilitating. The physical results of this can include everything from weight gain and migraines to insomnia and low sex drive. Mentally, depression and anxiety can stop the most active woman in her tracks, causing her to struggle to even get out of bed.
But thanks to BioBalance BioIdentical Hormone Replacement Pellet Therapy (HRT), these problems don't have to be an inevitable fact of life. Made from all-natural yams and soy, BioBalance Pellets give you the hormones you need when you need them.
Part of the aging process for men includes andropause (the male version of menopause). Although it happens later than menopause in women, andropause is inevitable and is caused by low testosterone. The side effects, including irritability, shrinking muscle mass, loss of stamina, erectile dysfunction, and low sex drive, were also inevitable—until now with BioBalance Bioidentical Hormone Pellet Therapy for men with low testosterone.
Our method delivers just the right amount of testosterone: the hormone that disappears as you move through andropause. Pellets release testosterone directly into your bloodstream, making this delivery method far more effective than patches, creams, injections or pills.
Positive aging treatment to help you get your life back!
Testosterone Deficiency Syndrome (TDS) is a collection of symptoms some people recognize as "getting old." However, many symptoms of aging are treatable and therefore are not inevitable. To learn more about testosterone deficiency, watch this video podcast produced by Dr. Kathy Maupin on the writing of her book The Secret Female Hormone, How Testosterone Replacement Can Change Your Life.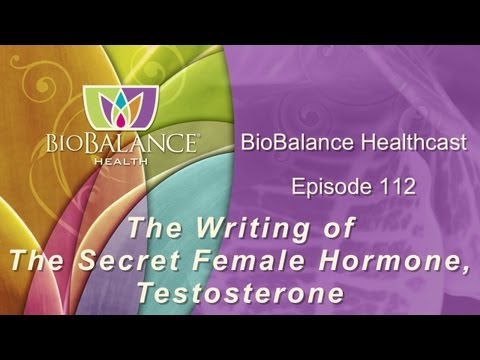 "

Best investment in myself I have ever made. I swear by bioIdentical hormone replacement therapy."

– Kevin

"

Before pellets, ice cream would have been better than sex. Now, the flowers are blooming again!

"

– Dana

"

Now I can garden, exercise, do housework, be in and out of car, without pain or injury. 

"

-Lynne, age 50

"

It has been the best two years of our 35 years of marriage. I recommend it to any women or man!

"

– Mary

"

Now I can garden, exercise, do housework, be in and out of car, without pain or injury. 

"

– Mark

"

With pellets I'm now motivated to pursue my RN at age 50, and the libido of a woman half my age.

"

– Casey

"

Now on hormone pellets, I am happy, thin, energetic and my hubby and I have sex every night!

"

– Jill
You deserve to be confident that your injectable wrinkle filler will provide long-lasting results. You deserve
Bellafill
: the long-lasting solution to wrinkles. What we love about
Bellafill
is that it feels natural and requires fewer injections than other injectable wrinkle fillers. If you have ever had other temporary wrinkle fillers done, then you know that after a while your body absorbs them and they require frequent repeat injections to maintain the results you've come to love. But, not with Bellafill!